#FFFFFF
Normandy Tennis
Normandy Estates has 4 full-sized tennis courts for lessons, leagues and recreational use.
Thank you for visiting the Normandy Estates tennis website. This section features information for all the summer tennis activities and Normandy Pool & Tennis Club. It is my true belief that everyone can learn from this lifelong sport and I am excited to be back as the Tennis Professional for the 2022-2023 season. This year, we are offering more tennis activities for all ages. I look forward to seeing you and yours out on the courts this summer.
All the best,

Matt Rotter, Tennis Professional, USPTA
Call: 303-946-9792  Email: mattrotter@hotmail.com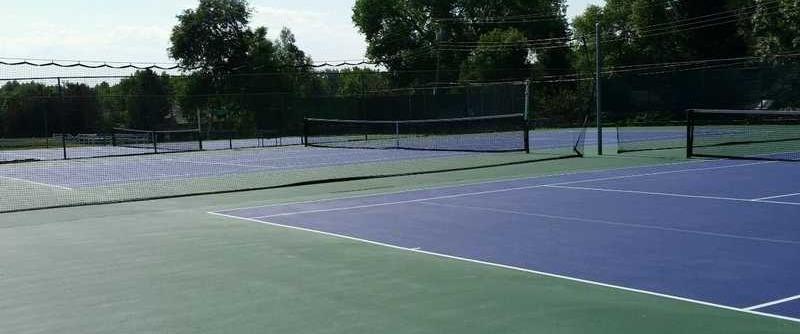 #FFFFFF
Summer Tennis Programs
My goal for Normandy Tennis is to develop kids and adults into tennis players. This can be achieved through my commitment to each player's development and sharing the love I have for the game.  Instruction is based on fun and fundamentals. We are using stop motion video for private lessons and I am constantly learning new techniques for instruction through my membership to USPTA. The bottom line, I love what I do.  Hope to see you on the court this summer.
— Matt Rotter, Tennis Professional, USPTA
Camps for All Ages

Quick Start Tennis and Net Generation play format take a new and better approach to introducing kids to the game. Balls are lower in compression; they bounce lower and don't move as fast so they are easier to hit. This allows kids time to get to the ball and helps them develop optimal swing patterns. Racquets are sized for small hands, and the courts are smaller and easier to cover. All this equals more fun and less frustration. Full sized courts can be reconfigured to accommodate up to six 36-foot courts, so instead of waiting in line, kids can spend their time playing.

USTA Jr. Team Tennis

In Colorado, Junior Team Tennis, the team concept emphasizes fun, fitness, and friends. The focus in this kind of play is on enjoying the exhilaration of exercise and refining the skills that make tennis fun for players at all ages and levels of competition.  Junior Team Tennis is a 6 to 8 week program of team practice and match play for boys and girls, ages 8 to 18, who want to play tennis on teams. Teams are comprised of players of similar gender, age, and skill, and they compete against other teams from the same geographic region in one of four age divisions: 10 & under, 12 & under, 14 & under or 18 & under. Within these age divisions, players are leveled as Futures, Challenger B, Challenger A and Championship. The format for Junior Team Tennis is 1 singles matches and 1 doubles match per team. The team winning the most GAMES wins the team match.

Private & Semi-Private Lessons

Private lessons are $55 per hour. Semi-private lessons are $70 per hour (2-3 players) for both adult and youth lessons. Please call Matt at 303-946-9792 or email mattrotter@hotmail.com for more information or to request a lesson.